-40%
Hisense 701L French Door Fridge
The Hisense 701L French Door Fridge is a noteworthy appliance for the modern household.
It comes with many features and offers a generous interior capacity. These features include its built-in ice and water dispenser, super cool function, and multi-airflow system.
This fridge is your one-stop solution for keeping food and other grocery items fresh.
Enquire Now
Description
701L French Door Fridge
Inverter Technology
The 701L French Door Fridge from Hisense uses Inverter Technology to maintain the ideal temperature for your food. For you, this means superior energy efficiency, a quieter fridge, and better cooling. Now you and your family will receive reliability every day.
Slide-Away Shelf
This slide-away shelf offers a flexible solution for your tall and large items. They can now be safely stored in the main fridge compartment!
Water and Ice Dispenser
Connect the 701L French Door Fridge to your tap for a permanent supply of chilled water. You can now make up to 1.8kg of crushed or cubed ice! (Authorised plumber required for installation)
Customisable Drawer
Sometimes you need more fridge space, or sometimes you need more freezer space. And then there are those times you need to store things all on their own (like sparkling wine or ice cream). With an ability to be customized, the third drawer can be changed to a fridge or a freezer – when you need it.
No Ice Build Up
Do you sometimes think you have discovered Siberia when you open your freezer? Do you find that ice has built up all over your produce? Frost Free technology removes the frost build-up, clever!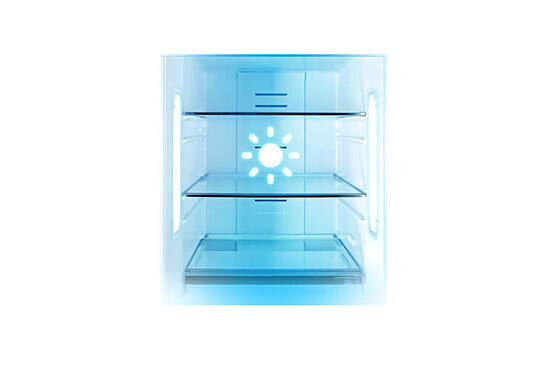 Power of LED
Strategically placed LED lights brighten every corner of your refrigerator while reducing heat and energy output. This space and energy-saving design provides you with additional room for your groceries.
701L French Door Fridge
Brand:  Hisense
Model:  HR6FDFF701SW
Fridge Features
Adjustable Glass Shelving,
Crisper Bin,
Frost Free,
Ice Dispenser,
LED Lighting,
Multi Airflow Cooling
Fridge Capacity:  373L
Fridge Controls
Electronic Controls,
Touch Controls
Freezer Features
Freezer Drawer,
Frost Free,
LED Lighting,
Multi Airflow Cooling
Freezer Capacity:  210L
Digital Display:  Yes
Water Dispenser:  Yes
Ice Dispenser:  Yes (Plumbing Required-N/A)
Power Consumption (kWh/yr):  660
Energy Efficiency:  2.5
StarsWeight (kg):  137
Height of Product (cm):  177.6
Width of Product (cm):  91.4
Depth of Product (cm):  84.5
Manufacturers Express Warranty (months):  36
NOTE:  Stock Changes Daily. 
 Conditions apply.
 INQUIRE FIRST FOR AVAILABILITY
Additional information
| | |
| --- | --- |
| Weight | 137 kg |
| Dimensions | 84.5 × 91.4 × 177.6 cm |